See what our clients say about us
and how we changed their lives
I went to see ray five weeks ago as I decided to give up alcohol. I arrived sceptical but five weeks later I have not drank one drop of alcohol. Ray is a good guy. His method has worked.
Good morning, thank you. l have been truly hypnotised, eating healthy food which feels strange in my world. Only at meal times, not eating sweets at all. Eating at meal times looking forward to a slim me one day. Thank you Ray
I'm a 47 year male and I was a real heavy smoker of 40/50 cigarettes a day. I had just had enough, one the financial side but also worried about my health.
I was a little sceptical to be honest but was willing to try anything so went to see Ray and I have not touched a cigarette since, at times I had a slight fleeting thought of wanting one but it was really weird as I didn't want one can't put it into words really after I am not going back as come this far. Friends and family have seen such a change as if I didn't have a cigarette every 20 minutes I would get agitated.
Hi Ray,
I hope you're well and having a good week?
Id just like to start off with a HUGE THANK YOU!
I have not used the vape for 4 days! It has been slightly tough with breaking the habit but I couldn't have been so strong if it wasn't for your help.
Cannot thank you enough.
Hi Ray,
Hope that you are well.
I would like to thank you for your time last week.
Since our meeting I have managed to regulate my drinking. Almost like I have someone on my shoulder wagging a finger.
My wife has said to me 'it is nice to have my husband back'.
Obviously it is not a cure, however it seems to be a massive reset.
I wish you well and will keep you updated.
Kindest regards
Hi Ray
I had a session with Ray and felt very relaxed as we spoke about my addiction, it's 3 weeks now and I've not relapsed or thought of falling into old ways. Will be a slow process but reaching out to Ray helped, I'm grateful for his time.
Hi Ray
Just wanted to say what a great day it was. I've not  felt so calm and relaxed for many a year. I've tried to stop smoking for many years with small successes but always ended up smoking again. The session with yourself has left me feeling great and ten days later still not smoking or even craving one. It's almost like I never smoked.
Just wanted to say a big thankyou Ray. I can't recommend you highly enough.
Kind regards Danny and his family, who don't have to smell that cigarette odour on me anymore.
Good morning, Ray.
I hope you are well.
I am feeling great after second session. I have my energy back and much less anxiety.
I feel every day my unconscious is settling in and getting stronger.
I am much more calmer and confident and less worried about everything. To be honest its strange to be like this, sometime a bit unsettling but I am in a great place.
Thank you so much to show me the way. I am doing lot of deep meditations and at moment I can continue from here. Probably I will get in touch again, but right now I feel I am ok and as mentioned I am struggling with money, but I would love in the future another session.
You really helped to come out a troubled time. Many thanks 🙏
I have given your details to other friends, probably they will get in touch with you.
I wish you all the best, and thanks again for everything.
I saw Ray at the end of January to stop my cocaine habit and 4 weeks later I'm still clean I would highly recommend Ray to anyone.
Hi Ray,
As promised, I wanted to just drop you an update following my hypnotherapy session last Wednesday 11th Jan.
First and foremost I am not smoking. I haven't smoked a cigarette since I left your house. The first 2 days were not 'easy' . Will power is still required but the hypnotherapy definitely helped me dig that deep and to find the strength of mind to achieve this outcome.
The hypnotherapy itself was a very interesting experience. I had assumed a 'hypnotic trance' would be a sleep-like state which I would have no conscious memory of. It could not have been more different. I was entirely conscious throughout, yet incredibly relaxed. Ray has a very soothing and calming voice and definitely the skill to relax even the greatest skeptic. I remember sitting back in the chair , with him saying 'you might feel your arms floating upwards' and me thinking - you are going to be sadly disappointed… I am not feeling remotely 'hypnotised' … and yet … I spent 41 minutes waving my arms around like I was conducting the London Symphony Orchestra. All very strange, in a great way.
I will update in a month to see if my resolve is still holding. Thanks Ray. It's very liberating to be freed from an habit. Not just for health but the time and money it has stolen from my life.
Ray is excellent at his craft and is truly a soothing and calming presence. He made me immediately feel comfortable and any thoughts of embarrassment for attending the hypno session completely evaporated. He understands people and really helped me in my journey to stop a lifelong habit of biting my nails. I am already receiving compliments and my dad said he's proud of me. I cannot thank Ray enough.
Good afternoon Ray
Just a update,so happy with the smoking session.
Am happy to tell you smoke 🚬 free
Best wishes
Thank you so much
Feel like a new person, even though only been a couple of days
Went to Ray after a good friend recommended. Was the best thing I did. Went for anxiety, stress and depression. Feel so much more better, more positive and happier. Would highly recommend Ray. Also a lovely chap.
Thanks Ray
I had a two lovely Hypnotherapys with Ray.
Very welcoming, relaxing and motivational experience.
I highly recommend it.
After visiting Ray for a stop smoking session , Ray is a gentleman & someone that I can trust. After being hypnotised I have been smoke free for 4 months, worth every penny!
Hello Ray,
Thank you for your help in stopping me smoking.
I have not smoked and feel very positive about not doing so again.
Regards
I am amazed by the effects one hypnotherapy session with Ray has achieved. I had previously been feeling short tempered, tense and angry. I now feel calm in stressful situations which has made such a huge difference to my daily life. Couldn't recommend HypnoSense enough. Thank you Ray.
After smoking for 30 years and so many failed attempts to give up I had lost all faith in myself and the ability to stop.
Thank you, Ray, for a truly amazing experience and for restoring my faith 2 weeks later and I haven't smoked and haven't wanted to...
Just a line to say just how marvellous it feels to be a non-smoker, just like you said it would. I have smoked since I was fourteen and I am forty-two now, so to stop is great, my family are so pleased too and I now should hopefully see them grow up.
Thanks so much
After thirty years of biting my nails, I have finally stopped thanks to you, I am not ashamed to show my fingers anymore as I now have nails instead of sore fingers, it is just fantastic! I did not really know what hypnotherapy was, but you explained first and then I did it and it worked so well.
Many, many thanks again
Hi Ray,
just thought I'd let you know how I was getting on. Nearly 2 weeks and no cigs.
I'm elated, as are my kids.
Dear Ray,
I have some good news to tell you that I'm now back down to the weight I was before Christmas 2019, so all that weight I put on during the lockdowns I have lost. Even what Weight I put on from holiday in March.
So I would never had got this far if it was not for you great skill & calming voice to get my mind set thinking better. Alway will be very grateful for all the help you have given me. May take time. But least I move forwards & not back.
Hi Ray!
You will be delighted to know that I have not bitten my nails or fingers in over a week! I have thought about it and I have caught myself doing it a few times but snap straight out of it and don't think about it again! Really amazing!
I treated myself to a nail varnish or celebration for my new talons 💅🏼  I remembered to text you to tell and as I am so grateful! thank you! ☺️🥳💅🏼
Hi Ray,
Hope you are well and enjoyed the rest of your weekend.
Just an update after having my hypnotherapy on Saturday morning. I haven't had a cigerrette and haven't given it a thought. The only time I think about having a cigarette is after I've eaten but it lasts for a split second and the feeling is good as quickly as it comes.
I am out for drinks on Saturday so that'll be the real test for me. But feeling happy and confident with the results so thank you!
Kind regards,
I was contacted within a very short time by Ray and an appointment was made there and then.
Excellent service and would thoroughly recommend to anyone.
Hi Ray,
thank you for making me a non-smoker. It's been over a week without a cigarette now and I wouldn't have managed it without your help. Anyone thinking of giving up should see you asap.
Thank you again
Hi Ray,
Sam here from Saturday, just letting you know I haven't smoked since I've seen you, would like to say thank you again already feeling healthier and confident I won't be smoking again,
Thanks
You are that good as I would not be able to manage my life better & achieve better things & help becoming healthier. So a very big congratulations.
Ray is a very lovely man, who helped me stop smoking. Will definitely recommend him.
Hi Ray, just to let you know my session has been the solution to a lifetime of smoking. Despite the fact Kate had a health scare, which normally sends me reaching for cigarettes, it's been 3 months. Still no cravings or desire.
Thank you so much! Please feel free to quote me!
I have to say I found Ray to be very professional and genuine. I went to see him as I haven't slept properly in years . I can honestly say there has been a vast improvement since seeing Ray.
Thank you.
Had weight loss hypnotherapy 3 weeks ago. Very happy and amazed with the whole experience and results. I have lost 6 lbs since. Feeling full after eating smaller portions, no cravings and drinking more water. Highly recommend it. Ray is a very kind and warm person, who is passionate about helping people.
I came to see Ray  for a hypnotherapy session  and I found him through the internet. When he called me  I know from the very beginning that he is the right person to go to. He took the time to understand my needs  and truly listened to me.
Before I see Ray, my emotions were really low and I was feeling very lonely, this affect my eating habits and affect my pre exisiting medical consition. During the session I felt that the emotional burden was lifted and  I felt good about myself. I came home having inner peace which I never really have felt for a very long time.
Thank you Ray ! Meeting you means a lot to me :)
Hi Ray,
"It has been 5 weeks since my last cigarette and I cannot recommend Ray enough to anyone that wants to quit smoking. I was slightly sceptical about hypnosis and I didn't think it would be possible for me to relax enough to be hypnotised but he really made me feel at ease and I cannot believe how easy it has been since I saw him to not smoke! It hardly even crosses my mind and when it does it miraculously disappears. I am so much happier and healthier in just 5 weeks. Go and see Ray if you want to be able to call yourself non smoker which I now love doing! I cannot thank him enough!"
Honestly I Can't thank you enough
Hi Ray,
What an amazing experience! 
From absolute sceptic smoker to smoke free believer.  I sat there convinced that I wasn't in a trance but I now know otherwise.
1 session to stop smoking is incredible and I can't thank you enough.  My daughter followed suit and is also now a "non smoker". 
Hi Ray,
Having smoked since I was 16, at 56 I was still on 20 a day after trying many methods to quit, Zyban, Champix, patches and vapes, non of which worked to any length of time. I so desperately wanted to quit and seven months ago to this day, I took the plunge in having Hypnotherapy with Ray. I haven't smoked since that day or had any inclination to wanting a cigarette. When I walked out of Ray's practice, I can only describe totally feeling like I have never smoked. I threw a brand new packet of cigarettes had bought prior to the session, in the glovebox in my car and they have remained there ever since.
Aside from being such a kind warm and caring person and a genuine lovely gentleman, Ray is extremely good at what he does best, he is very professional but at the same time is really personable. Even though I was nervous to be hypnotised, Ray instantly made me feel at ease with the whole process.
Thank you Ray for changing my life for good and helping me achieve something I never thought possible!
Hello Ray,
I hope that you are very well!
I came to see you for some help with my fear of flying back in August I believe!
I am writing to you on the plane to Stockholm, first time since my hypnosis and I am alone.
I am ok, I had a bit of anxiousness 1 day before.
I took a very mild medication which never had a great effect before but today I feel fine !
We had some shaking moments but nothing to create the panics I had before.
I will update you on my flight back :)
I just want to say thank you! I feel like a big weight just came out of my shoulders!
Thank you ... from somewhere between Paris and Stockholm ✈️
Take care and again... thank you !
Hi Ray,
"I had been struggling with severe anxiety for near a decade before trying hypnotherapy. After my appointment I saw immediate results in which when negative and anxious thoughts arose I would no longer spiral, having an automatic response.
So far it has been the most effective method of dealing with my anxiety and I wish I had done it years ago."
I wanted to thank you for today honestly not only for the hypnotherapy but for who you are! I would travel to Addlestone weekly just to sit and have a nice chat with you😍❤❤❤. As i said before you are a great doctor but you are an amazing human being (and nowadays it's hard to find someone like you). My soul finds peace every single time when i chat with you😍.
Thank you
Just wanted to thank you, it's been 5 months since I no longer smoke or crave cigarettes. Seemed to be impossible, but you made it happen. Couldn't be any happier!
Thank you again, I'd definitely recommend your name to my friends!
Have a great weekend!
Great to meet you, no cigarettes smoked since leaving you, I'm keeping myself busy to take mind off it a bit but feel I don't need one just the thing to do with hands instead so I've cleared two kitchen drawers out and made a cake! Thank you
Ray at Hypno-Sense was fantastic. It's now been 5 weeks since I saw him and I can now say very confidently that i don't smoke. Ray made the hole process very easy and straight forward. Would highly recommend Hypno-Sense
I'd like to give you an update on my progress. Every day I have been trying new foods which has resulted in me liking cod and lasagne for example. There are some foods which I can tolerate and there are some that I did not like but every day I have been motivated to continue trying. I still eat pasta semi-regularly because, sometimes, trying new foods does not fill me up and therefore I can feel hungry in the evening. However, I haven't had it for lunch for multiple weeks which is progress. Overall, I am very happy with the results and I have not once thought about reverting back to how I used to be. As a result, I want to thank you for your great help over the course of the 2 sessions.
Once again, thank you for all your help, keep safe in these uncertain times and I hope to keep in touch in the future.
Ray called me about an hour after i asked for an hypnotherapist and he told me that he could stop me smoking after just one appointment if I strongly wanted to stop I was sceptical but thought right I'm going to give it a go. Ray was brilliant very professional and made me feel at ease all the way through . Being hypnotized was really strange but not scary or anything like that you still know what's going on . If you really want to stop smoking Ray can help you. I don't smoke anymore.
Thank you for the prompt reply and professionalism! Ray is an absolute gentleman, so passionate and devoted to his work, thank you 😊
Brilliant service provided thanks so much Ray. Very quick to respond to my enquiry and made me feel completely at ease through the treatment. It was a strange feeling being hypnotised but I did feel in control throughout and the results are fantastic. I've not looked back. Cheers Ray!
The best experience. So calming and I've had real results for my anxiety and stress. Would definitely recommend.
Ray was extremely professional spent some time to explain the science of hypnosis as a therapy. I found it helpful to understand what was going to happen to me. I am happy that my 'issue' has been addressed via this medium of therapy.
I have been extremely pleased since visiting ray. I had gotten into some terrible eating habits and was really struggling to get it under control. Since visiting ray I can say I am back in control of my mind and body, I've lost 13 pounds in the 3 weeks since seeing him and it was truly a fantastic experience. I would highly recommend ray if you are struggling the same way I was. Thank you so much for your help.
Good morning Ray
After seeing you for my "fear of Flying" I am very pleased to tell you that my first ever flight went really well yesterday.
Yesterday, my daughter came with me from Southampton to Guernsey to Jersey and then back from Jersey to Southampton and all went very well.
There were just a couple of "sticky moments" when I just shut my eyes, breathed slowly and saw myself walking down that staircase into the gardens holding the hands of my grandsons --- then all was well.
I know that I couldn't have done it without your input initially or without their input yesterday.
Many many thanks
Maybe see you again for something else.
Take care.
Peace be with you.
I'm so glad that I went to see Ray. For longer than I care to remember, I've felt really unhappy. If I made a mistake, it would bother me for weeks, months, even years. Sometimes I knew why I felt unhappy, most of the time, I didn't.
Over the years, I've been to see other hypnotherapists, who were happy to take my money, a lot of it, with zero benefit for me. However, after just over an hour with Ray, I fairly floated home. Then the effects of the session wore off, or so I thought, and I spent the next 48 hours feeling even more miserable than before. I cried constantly.
On the third morning after the session though, I woke up feeling amazing, and a month later, I can only say that things continue to get better and better. I haven't cried since, I speak up for myself, and that feeling of being stuck has lifted. I thought I might have to go and see Ray again, but now, I really don't feel that I need to. Inside, I'm a whole new person.
Ray was recommended to me.
Best advice ever!!
Hi Ray
Good morning Ray.
As promised --- feedback to you for the last nine nights.
The getting to sleep technique of walking down that flight of steps (or, in my case, off the mobile home and down the track to the swimming pool) didn't seem to make any difference but, last night, I woke several times to go to the toilet (always the same after soup for supper) and I thought about my holiday in France and the walk from the mobile home to the swimming pool. I fell back asleep immediately each time. Brilliant --- many thanks.
The resetting of the waking up time. This has been difficult as, last week, I had to be up at 4:30 on the Wednesday, 5am on the Thursday but the Friday, Saturday, Sunday, Monday and Tuesday I was able to sleep well passed 5am and, sometimes after 6am. This was amazing and so different to the rest of my life. Yesterday was a 4:30 awakening and the interesting thing was that I did wake up but didn't want to --- if I hadn't had to get up, I could easily have gone back to sleep. Today, I woke up at 4am but went back to sleep again. This has all been the most amazing thing and I am already benefiting from it as I get more sleep and am feeling less tired.
So a very positive nine sleeps and many many thanks to you for this.
I have chatted to a few friends who (now I discover) also have sleep problems and I have mentioned you. Whether any ask for your details is a movable feast but, if they do, I shall very quickly give them your details.
God bless.
Hi Ray
I have not smoked since I saw you  the 24th September
It has now been 4 weeks don't feel the benefits quite yet but getting there. I never thought I could say I don't smoke but it has happened thank you
After seeing Ray for my weight control I am positively amazed at the great results I have had since. I have lost 6lbs in three days and it is so easy to do as he told me it would be. I had tried various other things which did not seem to work but hypnotherapy has certainly done the job.
Hey Ray
At first I was sceptical of the process. Even a bit anxious. I was privy to what would happen having been talked through the process, but I still wasn't prepared for the outcome. My speech was immediately different my posture and from there it continued until a week later I had people asking me what was up and why I was suddenly this different, confident, new person. I'd had a tough start to the year, and it's not hyperbolic to say this session changed the course of it, for the better. Can't recommend it enough. I urge anyone on the fence to give it a try. I went in rolling my eyes. I'm a believer now!
I went to visit Ray about a month ago for weight loss as I felt Hypnotherapy was only option. My friend recommended Ray as she went there a week before. At first I was a little apprehensive about going as this was my first time but Ray was so welcoming and very easy to talk to.
Over the last few years I have struggled with my weight and I have started and stopped going gym, I would snack and not eat meals which of course made it worse. Since seeing Ray, I have never felt better, I hardly snack and when I do it's the good foods like fruit and the odd cracker.
I also work out 4 -5 times a week before I go to work and feel so much better for it. Ray you have managed to make me feel good about myself again! Thank you.
You all must try; one time is all it takes J
I heard about Ray on the  radio and I thought I would enquire as to whether it could help me with an ongoing addiction which has recently taken over my life and given me so much worry and anxiety - Gambling! I used to wake up thinking about getting my fix and when out and about I always wanted to incorporate it into my day.I knew I was wrong but when I had a win I felt so good. However the losses were nearly always big and often left me suicidal. I had to do something about it and I am so pleased that I met Ray because he believed in me and made me realise that I am a good person without having to gamble and I was worthy of a better life for myself. The hypnosis session lasted about an hour and I had so much guilt that came out of me it was amazing and I cried alot too. It was all leading me to getting gambling out of my system and it really was a remarkable experience, one that left me feeling pretty exhausted, as if I had run a mile. So I beg anyone out there who may be suffering like I did to get in touch with Ray at Hypno-Sense. It may be the start of the rest of your life, free to live the way you deserve. Thank you so much for helping to become the person I was before this evil addiction took a grip of me.
I was so happy when I left my session with Ray, I felt like a different person. It has been a month and I do not want  a cigarette, I feel so much healthier and am saving so much money. I am so happy that I got in touch with Hypno-Sense, it has changed my life.
Like many other people I was not looking forward to a visit to the dentist and on this occasion I was particularly anxious, so much so that I asked my GP to prescribe a tranquilliser. It was whilst I was collecting my prescription from the pharmacy that I noticed a leaflet on hypnotherapy and decided that I would try it.
I made an appointment to see Ray and attended for one session- and the effect was amazing. I required no sedation and attended my dental appointment in a completely relaxed state of mind. It certainly worked for me and I would recommend anyone to consider it.
Dear Ray,
You have done what I did not think was possible for my brother who was addicted to cocaine, he was also extremely depressed after having many setbacks over the last few years but after seeing you for both these problems he is now off the cocaine and feeling much better about himself. He now has his life back and is looking forward and not backwards any more.
Thank you so much
Dear Mr. Bull,
My husband and I would like to thank you for stopping us from smoking any more, he was sceptical about seeing you but it has been eighteen months now and we are completely free of the habit.
many many thanks
Ray
My unconscious did not kick in for a few days and I continued with the wine but in less quantity.
Went with Friends to a wine bar a couple of nights ago and drank water! Which I enjoyed just as much.
Feeling far more relaxed and in control with less alcohol consumption and finding new and calmer things to do with my time.
Dear Mr.Bull, It was so easy for both my wife and I to finally stop smoking, it took just one session for me and two for my wife although the second one was FREE as promised by you. We both feel so much better now, more energy and no nasty smells any more. Thanks again for getting our lives straight
Hello Ray, thanks so much for a great session, I have lost 9 lbs in the last ten days and feel really good about my self for a change. My friends say I look so well too. 
Dear Ray,
what a pleasure it was having a super session with you for my fear of flying, I have been on holiday and had no problems with my flights as I have had before, just amazing!
Thanks again.
Dear Ray
Thank you for seeing me last week, it was a pleasure to meet you.
To date I have still not eaten any of my 'naughty foods' chocolate, crisps, sausage rolls etc and I am pleased to say I have lost 3.5lbs!
The first week I certainly struggled to eat enough, trying to get my head around eating normally when trying to lose weight is something that I am gaining confidence.
I was put in a rather difficult situation at the weekend with the offer of cakes, biscuits etc and feeling hungry, I declined them for something more sensible and I didn't feel like I was missing out wishing I could eat them, in fact, I had no desire to have any of them.
Dear Mr. Bull,
After thirty years of biting my nails I have finally stopped thanks to you, I am not ashamed to show my fingers any more as I now have nails instead of sore fingers, it is just fantastic! I did not really know what hypnotherapy was but you explained first and then I did it and it worked so well.
Many many thanks again
Yours sincerely, 
Dear Ray.
Just to say thanks for your help in losing my fear of heights, it only took about an hour and a quarter and I can now walk on tall bridges without feeling scared. Thank you so much.
Dear Ray,
thank you so much, I am losing weight steadily and have lost 3/4 of a stone in 15 days. Brilliant since my ankles are so bad and I still can't exercise, even swimming is painful. Its not only that but I'm so organised, the house is very tidy and I am so much more happier, I feel like my old self. I can't wait to go clothes shopping, it's wonderful !! Thank you again, definitely couldn't have done it without your help.
Dear Ray,
just to let you know that things are good and I do not have any inclination to eat between meals and I chew every mouthful 20 times without even realising it. As I have told someone,it is like having willpower without having to think about it. I lost 3lbs last week, again thanks very much and I am recommending you to anyone that I talk to.
Hi Ray,
Well I arrived as a smoker and an hour and a half later I left as a non smoker, what can I say " a big thank you" I have not wanted a cigarette since.
Hi Ray,
I am emailing you to thank you for a great hypnotherapy session on Monday. I really enjoyed the experience. I have not gone to the kitchen cupboard and comfort ate since. My kitchen feels like a new place where I can now prepare nice meals and not pick. I have not weighed myself yet but I feel better in myself and look forward to and enjoy every meal at a slower speed. If you would like to use my testimonial on your website I would be very happy. I think my mum and a couple of friends will be coming to see you in the future.
Thanks so much, the experience has changed my world.
Hi Ray,
Barry here, just to let you know that all is well. It's a week later and still a member of the non-smokers club.For the first few days I kept thinking about having a smoke but then straight away thought,
NO THANKS I DONT SMOKE There are fewer thoughts as the days have passed and today I have not had any. I already feel healthier although I can't say I 'm any richer (the kids and wife see to that.) If I am honest I was a bit sceptical when I came but now I can honestly say it was the best thing I have done (apart from having the kids, Oh and best say getting married.) Thanks very much for all your help, I have told everyone where I went so hopefully the word of mouth machine will whirr into action and some more work will come your way.
Thanks again
Hi Ray,
Just a short note to let you know how I am getting on, Fab actually, drinking lots of water - 2 litres a day, eating only when necessary and hungry and feeling great. Went for an hour long walk last weekend with my daughter. People noticing the difference in losing weight to having a lot more energy. Can't thank you enough for all you have done.
Dear Ray,
I now look at my nails is a different light since I came to you about my nail biting, On top of that I feel more positive, confident and grateful for what I have in life since my visit to you.
Hi Ray,
after being a 20 a day smoker for 20 years, I was quite sceptical about the whole hypnosis process. Knowing that I wanted to give up smoking before my wife gave birth to our first child though, I saw this as the only thing that might possible work for me. I must confess that I didn't think that I would walk out of your office as a non smoker! My wife said you are a miracle worker! 3 weeks on and I am still amazed at how easy it has been and my wife and I are both delighted.
Thanks again
Hi Ray, Sorry it's taken me so long to let you know how I'm getting on but I've been away on holiday.
It's been going great! I've had no urges to get up in the night and start eating. I'm not craving biscuits and cakes which is fantastic and I now know when to stop eating when I'm feeling full!!!
Once again Ray thank you and take care.
Regards
Contact Me
Ask a question or book an appointment below. Free initial 15 minute informal talk.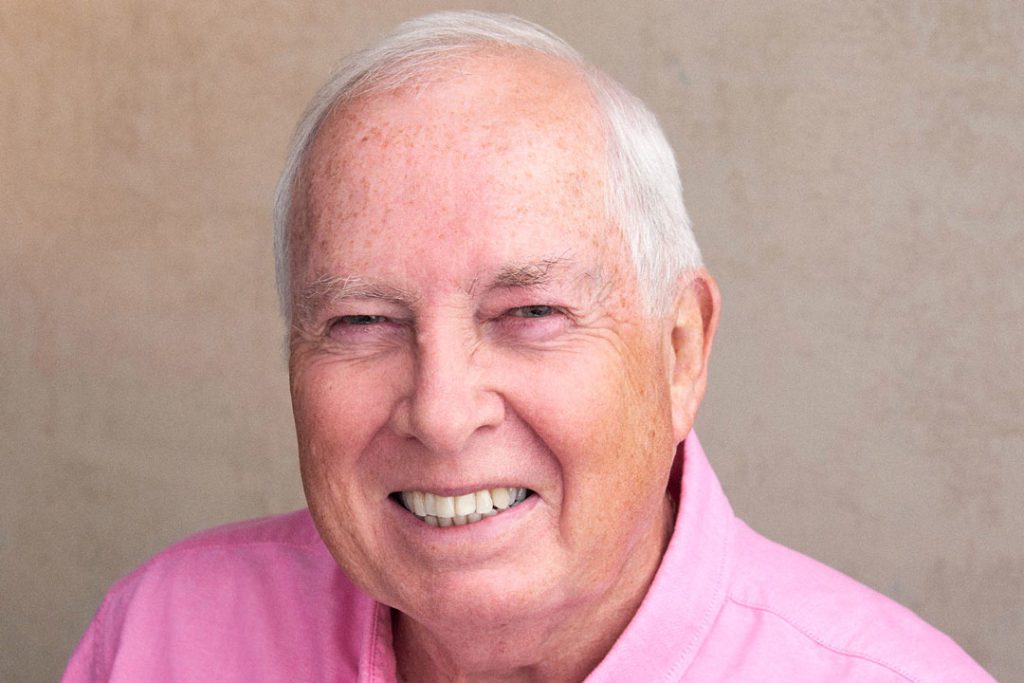 ray_bull@hypno-sense.co.uk